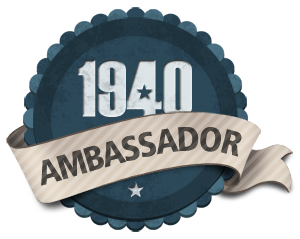 By this time tomorrow, the 1940 Census will have been released. This is exciting news for genealogists who need data from that census to get past brick walls. Personally, I'm hopeful the 1940 Census will help me answer some of the following burning questions I have:
Do I have the right Frank Chatman or Chapman as my great-grandfather? I think I found him, but I'm not certain, and a later census with a bit more information could help.
What happened to my great-grandmother Gertrude Nettie Perkins? She is missing from the 1930 Census, or at least, I can't find her, but I know she lived until 1971. The 1930 Census was taken during a time of turmoil in her life when many of her children were adopted into different families. I also want to find all of them.
What do my mother's parents' families look like in 1940?
I'm also intrigued to find out more about my husband's families on the 1940 Census.
What are you looking forward to learning? By the way, until it's indexed, you might find this infographic for how to search the census helpful.